Having
"

The Talk

"

About Estate Planning with Your Aging Parents
Estate Planning Talks with Aging Parents
Did you know that less than half of Americans have an estate plan in place? If your parents should become ill or pass away without an estate plan, it could lead to added emotional strain and stress. This often takes a significant financial and emotional toll on their children and/or other family members, and can damage the legacy they leave.
Talking about estate planning can be difficult and emotional, but it is something that needs to be done. Unless you are certain your parents have up-to-date plans in place for what should happen in the event of an illness or death, you should make a plan to talk to them about their wishes.
If you have siblings, reach out to them before having "the talk", and be sure to include them and other important family members in the conversation. Once everyone agrees on a place and time to get together, here are some tips on how to make "the talk" easier.
Plan What You Can
Make a list of the concerns you may have should your parents face an illness or injury that would require long-term care. If they should develop Alzheimer's or dementia, who do they want to make healthcare decisions for them when the time comes? What life-prolonging procedures do they object to, if any? If they would like spiritual support in an end-of-life situation, who would they prefer? Which friends and family members should be notified? 
After discussing their healthcare concerns and plans, the most difficult part of the discussion can take place. What happens after they die? What kind of funeral service would they like? Are there pre-paid arrangements already made? How do they want their estate settled?
Having answers to questions like these not only gives your parents peace of mind, but they can ease your mind about difficult decisions in future stressful situations.
Additional Information to Gather from Mom or Dad
There are several key people you may need to contact in the event of a parent's illness or death. It can be helpful to ask your parents for the names and contact details of the following professionals:
Doctors

Attorney

Financial planner and/or accountant

Insurance brokers

Minister of religion

Closest friends
Do They Have a Financial Power of Attorney? 
You will also want to find out whether your parents have appointed someone to manage their financial and other affairs if they become incapacitated. If they have not given someone power of attorney, suggest they consider doing so.
Address the Topic of a Will or Trust
Determine whether there is an existing will or trust in place and whether the documents are up to date. If they were created more than five years ago, see if your parents would consider reviewing them to ensure the documents still reflect their wishes. It is also important to know where they keep the documents and confirm who they've appointed to be in charge.
Ask About Insurance Policies
It is also helpful to find out what insurance policies your parents may have in place. That includes:
Health insurance – Medicare or private

Life insurance

Home insurance

Long-term care insurance

Disability insurance
Take note of the names and contact details of the insurance brokers. Check where the policy documents are kept, and if possible, make certified copies of them.
Discuss Finances
Make a list of your parents' accounts. Get as much information as you can about the location and types of accounts they hold with banks, financial advisors, credit cards, and mortgage companies. Are the accounts held jointly or individually? Do they have transfer-on-death designations? Who are their representatives at the financial institutions?
After You Have "The Talk" About Estate Planning
It may take more than one family meeting to cover everything. Schedule frequent meetings until everyone can rest assured that a plan is in place. 
If your parents don't have estate planning documents in place that convey their wishes, encourage them to make an appointment with an experienced estate planning attorney. If you need assistance, our will and trust lawyers are available to meet with your family. To schedule a consultation at one of our offices located throughout the state of California, contact us at 800 244-8814. 
If you have any further questions about asset protection planning and strategies to shield your wealth, or if you'd like to have your current asset protection plan reviewed to make sure it still meets your needs, please contact us at our California asset protection office at 800-244-8814 to set up a consultation.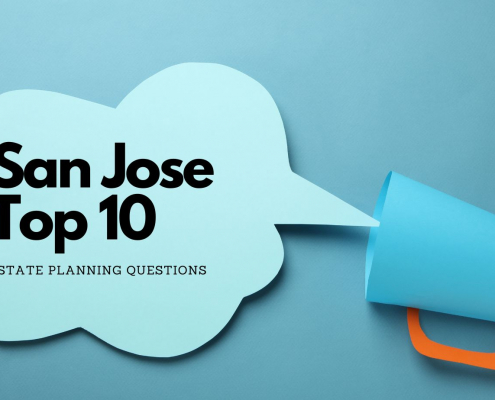 https://www.copenbarger.com/wp-content/uploads/2023/06/san-jose.jpg
924
1640
Valerie De La Puente
https://www.copenbarger.com/wp-content/uploads/2019/07/copenbarger-attorney-logo.jpg
Valerie De La Puente
2023-06-13 06:00:02
2023-06-12 15:27:58
San Jose Top 10 Estate Planning Questions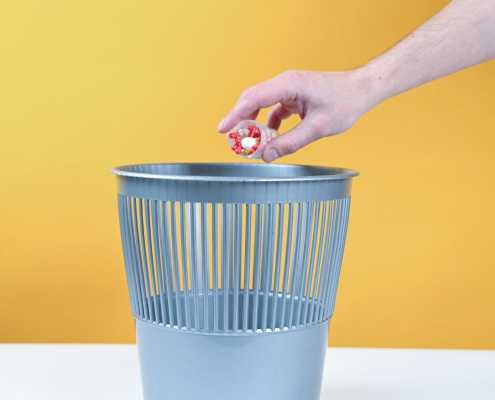 https://www.copenbarger.com/wp-content/uploads/2023/06/Medication.jpg
924
1640
Valerie De La Puente
https://www.copenbarger.com/wp-content/uploads/2019/07/copenbarger-attorney-logo.jpg
Valerie De La Puente
2023-06-12 14:23:30
2023-06-12 14:23:30
Medication Disposal: What to Do After Your Loved One Has Passed