Everyone Has an Estate! 
When we hear the word estate, we often think of large homes or things that belong to people who have passed away. We think of great riches and lots of "stuff." We may think if we don't have great riches and lots of stuff, we don't need to worry about an estate plan. That may not necessarily be true.
Your estate is basically you and your stuff. Estate planning provides legal instructions for what you want to happen to you and your things if you should become incapacitated or die. There are state laws that determine what should happen if you don't have any legal documents stating your instructions. You may be okay with letting state laws determine the fate of your estate. If you would rather have some say in things, you should consider your estate planning options.
California's Plan For Your Estate 
If you don't have any estate planning documents and you become incapacitated, a California probate court may appoint a conservator to take care of you and your stuff. The person appointed will have to report to the probate court on a regular basis. The court controls your assets and finances.  
If you should die, the probate court oversees the state statutes that control the amount and to whom your assets are distributed (including your creditors.) Countless documents must be filed with the court. Probate court records are open to the public. This means your neighbors, your beneficiaries' creditors, and disgruntled family members would all have access to information about your estate. Your property is controlled and distributed by state law, regardless of the circumstances.
If you have minor children, the probate court will appoint a guardian to care for them. The court must approve all financial transactions until the child turns 18. At the age of 18, all remaining funds must be distributed outright to the child. 
As you can probably imagine, all of the court costs and attorney's fees can really add up.  You could say that failing to have an estate plan is a plan to spend a lot of time and money on court costs and attorney's fees.
A Basic Estate Plan
A durable power of attorney can avoid the necessity for a court-appointed conservator if you should become incapacitated. A durable power of attorney gives a person you choose the power to act on your behalf in financial transactions. They can pay your bills, manage your finances, and buy and sell things for you if you can't do it yourself. 
If you die, a last will and testament tells the probate court who you want to be in charge and who you want to receive your stuff. The court still oversees the process to assure that your debts are paid and your assets are distributed according to your will. Many of the same documents must be filed with the court just like if you didn't have a will. This means that the same information is available to creditors and disgruntled family members. Wills are easily contested. The court ultimately has the final say over your estate. That's why it may be necessary to create a trust, even if you don't have a lot of assets. Just the privacy afforded during the trust administration process is worth it.
If you have minor children, estate planning is essential. Doing so allows you to choose the person you want to raise your kids if you can't. The peace of mind knowing that your kids would be adequately cared for in your absence is priceless.
An Estate Plan that Avoids Probate Court
You can almost totally avoid probate court with a living trust. A living trust is an instruction manual that tells everyone, including the court, who you want to take care of you and your things if you should become incapacitated or die. The person you choose to be in charge is called the "Trustee." After establishing a trust, you will need to title all your assets in the name of your trust. This process is called funding. If all the assets are properly funded to the trust, only one document goes through probate, a "pour-over will." This simple document tells the court that your trustee is overseeing your estate and that they may distribute your assets without delay according to the terms of your trust.
If you have minor children, the court must still approve the guardian. However, the trustee you choose still has control of their inheritance to manage according to the terms of your trust. 
A living trust can be changed or revoked at any time while you are still alive. This makes them a very popular estate planning tool. They can be changed to adapt to changes in your life situation or changes in the legal environment.
Which Plan is Best for You?
The bottom line is that everyone has an estate. And, that estate is one that must be planned for no matter how big or small it is. Our California attorneys are here to help you with that process.  To schedule an appointment, contact one of our offices located throughout the state by calling 800-244-8814.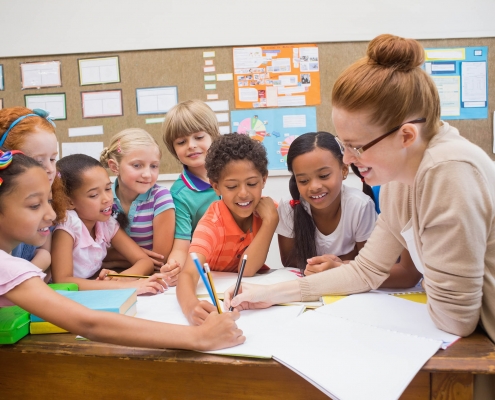 https://www.copenbarger.com/wp-content/uploads/2021/06/Teachers-and-Estate-Planning-5-Documents-to-Have-in-Place-.jpg
1667
2500
David
https://www.copenbarger.com/wp-content/uploads/2019/07/copenbarger-attorney-logo.jpg
David
2021-06-20 07:44:16
2021-06-23 07:54:19
Teachers and Estate Planning: 5 Documents to Have in Place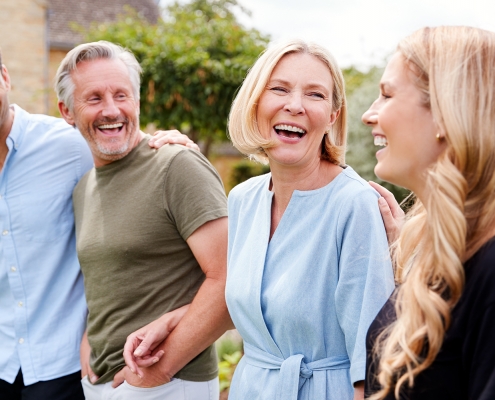 https://www.copenbarger.com/wp-content/uploads/2021/06/understanding-parents-estate-planning.jpg
1000
1500
David
https://www.copenbarger.com/wp-content/uploads/2019/07/copenbarger-attorney-logo.jpg
David
2021-06-15 09:00:46
2021-06-16 11:11:31
Understanding Your Parents' Estate and Long-Term Care Planning Needs