Understanding Your Legal Rights as a Caretaker
As a caretaker, you provide attention and support to someone unable to care for themselves due to physical or mental limitations. You might be caring for an elderly individual, an individual with disabilities, or someone with a chronic health condition. 
In the role as caretaker, you might be required to bathe and dress someone else, prepare their meals, manage their medications, provide companionship, and assist them with mobility and physical therapy. Whether you provide your services on a full-time, part-time, or live-in basis, your goal is to enhance the quality of life and independence of the individual you care for.
Unfortunately, in this demanding role, you might sometimes forget that you have rights. As a caretaker, you are entitled to fair treatment, including fair pay, reasonable working hours, and a safe working environment. Here, we'll discuss your rights in more detail and why it is essential to assert them for yourself and those you care for.
What Are My Rights as a Caretaker?
As a professional caretaker, you have the following rights:
Fair pay

– You are entitled to reasonable compensation for your work. Your pay should comply with

federal and state minimum wage laws

and meet industry standards.

Safe working conditions

– Any employee, including caretakers, should have a safe and healthy environment. You should never have to fear physical and emotional harm while at work. 

Privacy

– Your right to privacy in the workplace includes protecting your personal information and protection from unwanted physical contact or harassment.

Reasonable working hours

– No employee should be forced to work unreasonable hours. The standard full-time shift, for example, is 40 hours per week. If you work more than that, you should inquire about overtime. All employees (part-time and full-time) should also be allowed breaks and time off when necessary. This often includes job-protected leave afforded to certain employees under the

Family Medical Leave Act (FMLA)

.

Training and support

– As an employee, you are entitled to appropriate training and support that will allow you to perform your job effectively, including access to necessary resources, tools, and equipment.

Freedom from discrimination

–

Title VII of the Civil Rights Act of 1964

states that no employee should ever have to endure discrimination based on race, gender, religion, sexual orientation, or any other protected characteristic.

Complaint process

– If you have concerns or complaints about your working conditions or treatment, you have the right to raise them. There should also be a clearly defined process for resolving disputes if and when they arise. 
It's crucial to note that your rights as a caretaker may vary depending on where you work and the specific conditions of your employment. The rights listed above should apply to most employees regardless of whether they work in a private home, an assisted living facility, or a nursing home.
Why Is It Important to Assert My Rights As a Caretaker?
Asserting your rights is one of the most important things you can do for yourself and those you care for. Doing so allows you to ensure that you are treated fairly and justly. You can protect your well-being, ensuring that you can fulfill your responsibilities and duties in the best possible way. Failing to assert your rights could lead to negative consequences, such as burnout, exploitation, discrimination, or abuse.
Contact Us Today
If you're a caretaker and believe your rights are being violated or ignored, contact an experienced elder law attorney to discuss your rights and legal options. If you need assistance, contact one of our Irvine estate planning lawyers at (800) 244-8814 to schedule a consultation. 
If you have any further questions about estate planning and strategies to shield your wealth, or if you'd like to have your current asset protection plan reviewed to make sure it still meets your needs, please contact us at one of our offices located throughout the state of California 800-244-8814 to set up a consultation.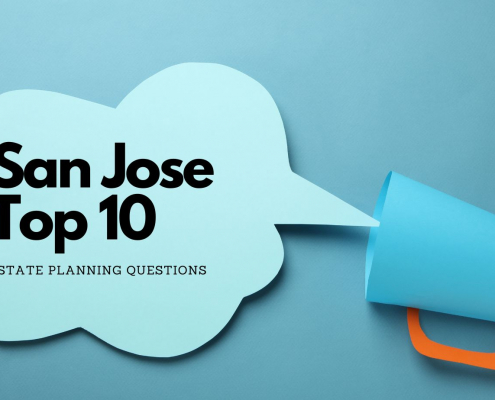 https://www.copenbarger.com/wp-content/uploads/2023/06/san-jose.jpg
924
1640
Valerie De La Puente
https://www.copenbarger.com/wp-content/uploads/2019/07/copenbarger-attorney-logo.jpg
Valerie De La Puente
2023-06-13 06:00:02
2023-06-12 15:27:58
San Jose Top 10 Estate Planning Questions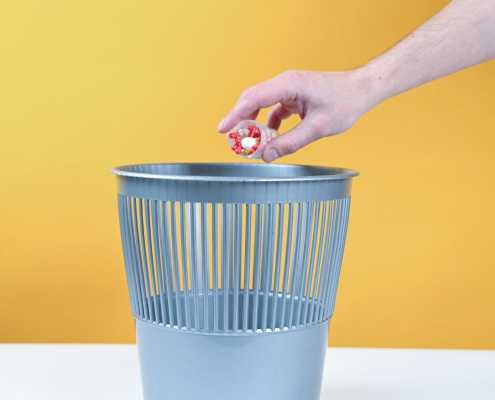 https://www.copenbarger.com/wp-content/uploads/2023/06/Medication.jpg
924
1640
Valerie De La Puente
https://www.copenbarger.com/wp-content/uploads/2019/07/copenbarger-attorney-logo.jpg
Valerie De La Puente
2023-06-12 14:23:30
2023-06-12 14:23:30
Medication Disposal: What to Do After Your Loved One Has Passed